Personal Support Worker Certificate Program
---
Find out if you could be eligible for up to $13,690 to cover the cost of tuition, books, and other fees!
Our Personal Support Worker certificate program prepares you for a rewarding career in healthcare by providing support to clients who are aging, chronically ill and/or disabled. There were over 5,000 job postings for personal support workers in 2021 alone, making it a stable, in-demand career option throughout the province. With relaunched government funding and other incentives, there's never been a better time to get the education you need to help fill the ongoing demand for qualified PSWs. All classes are being offered remotely for mask-free learning, followed by a field-related work placement where you can apply your skills and gain experience in a real work environment.
Quick facts:
The Ontario government has committed $54.7 million in financial incentives to train new personal support workers
Government funding includes a stipend for clinical work placements
Over 30,000 personal support workers are required to fill the ongoing demand in Ontario alone
The median wage for personal support workers is $18.04/hour and can increase to $25.00/hour with time and experience
Our program teaches you to handle the many different duties of a PSW, such as meal preparation, hygiene, bathing, dressing and household tasks. You will provide comfort and peace of mind to your clients, as well as much-needed relief and respite to their family members. Career opportunities exist in hospitals, long-term care homes, retirement residences, private homes and more. TIBC offers ongoing career services, including interview technique workshops, one-on-one resumé writing sessions, networking tips and employment leads to help kick-start your job search.
Get in touch with us today to see if you're eligible for up to
$13,690
in Ontario government grants!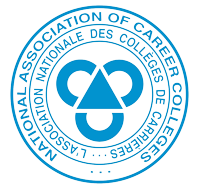 A company offering essay writing services is one that provides assistance with writing to students. The service assigns your essay to a qualified writer and completes your order promptly.You can use the Cheap essay writer service as an opportunity to explore your interests and discover new ones, while at the same time demonstrating your ability to critically think about a topic.A service for writing essays that is reliable is backed by a team of experienced writers who can tackle any assignment. They also offer excellent customer support to their clients.
Request Information
---
Change form text to read: You're eligible for up to $13,690 in Ontario government grants. Fill out the form and find out how you can apply.