Kick-Start a Rewarding Career Path in Healthcare in Only 28 Weeks
This program is being offered remotely until onsite classes can resume. Register now to receive instructor-led, real-time education from the safety of your home. Learn more about online learning with TIBC today.
About the Program
The Personal Support Worker certificate program at TIBC provides quality instruction in safe and effective client care techniques that you will use to assist with daily living activities. Personal support workers play an important role in maintaining patient care and comfort, such as assisting clients with preparing meals, grocery shopping, personal hygiene, laundry, and other aspects of household management. You will gain a strong foundational knowledge in mental health issues, safety and mobility, care planning, informal counseling and much more, and apply these skills in an intensive clinical placement.
Our extensive student and career services provide support throughout the program and give you the tools needed to succeed in your job search. If you want a compassionate career path that makes a real difference in the lives of clients and their families, our Personal Support Worker program will help you achieve your employment goals. Contact us today for more information!
Program Outcomes
Upon graduation, you will have the knowledge to perform routine health-related duties such as administering medications and collecting specimens; assist with bedside and personal care, including ambulation, personal hygiene, dressing and undressing; perform housekeeping duties; provide care and companionship for individuals and their families; provide informal counseling when needed; observing and reporting any changes in the client's condition or behaviour, and more.
Career Outlook
Employment
The outlook for Personal Support Workers is strong with an increase in job openings expected throughout the healthcare industry
Wages
The median salary is $18.00/hr and may increase to $26.22/hr with experience and seniority
Workplace Opportunities
Employment opportunities are available in hospitals, long-term care facilities, retirement residences, private homes, rehabilitative care centres and more
Career Options
Our graduates may pursue a career path as a family caregiver, personal support worker, personal aide, respite worker, home support worker and more
Source: jobbank.gc.ca (NOC 4412)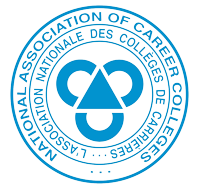 Course List
PSW Foundations
Safety & Mobility
Body Systems
Assisting with Personal Hygiene
Abuse and Neglect
Household Management, Nutrition & Hydration
Care Planning / Restorative Care / Documentation / Working in the Community
Assisting the Family
Growth & Development
Assisting the Dying Person
Assisting with Medications
Cognitive / Mental Health Issues and Brain Injuries
Health Conditions
Program Details
Program Length: 28 Weeks, 700 hours
(390 Hours Theory / 310 Hours Field Placement)
Program Type: Certificate
Fathima
TIBC Student
Toronto Business College is one of the best schools I have ever attended. Staff is really helpful and friendly, anything I needed they were able to sort out for me. Overall I would recommend this school to anyone 100%, thumbs up!
Shabry
TIBC Student
Toronto Business College has been a great institution. Starting from the enrolment process until the first couple of months. The staff is very friendly, knowledgeable and specialized in what they offer. The online lecture is very interesting and detailed. The response to any question and clarification done in timely manner. They have very well structured the program to gain valuable Knowledge & experience. With the COVID19, I am glad I chose TIBC and this had made my career goals more interesting and encouraging. I would recommend Toronto Business College to anyone without a question.
Sahar Yasmeen
TIBC Instructor
I am an Instructor for Early Childhood Assistant Program at Toronto International Business College (TIBC). Here I found all staff members and administration very helpful and efficient. They respect and value their employees. The environment is friendly and comfortable. The management takes care of the wellbeing of the staff and students. I enjoy teaching at the college because I have access to teaching resources that I require for my course. Along with this, our salary is paid promptly, which is what we are looking forward.
Ador Laxamana
TIBC Graduate
If you looking for reliable source of knowledge, a comfortable learning environment and a encouraging style of teaching, TIBC for me is the place to be. It is student centered and practical to all ages that wanted to have a bright future ahead of them. And having the coolest professors is a plus. Thank you Sir John and Miss Rose!
Humera
TIBC Student
I love being a part of Toronto International Business College for various reasons, firstly, it's really convenient for me to travel to and from, as it's just a couple of blocks away from my residence. Secondly, the administration department helped me a lot throughout my admission process.
Thirdly, the instructors are very experienced in there respective subjects and possess kind and polite nature towards all the students and are always approachable If we ever need them. I really cherish my every moment spent at this college.